Mallorca Airport to Can Picafort
Mallorca Airport to Can Picafort. Can Picafort is a tourist resort on the Bay of Alcudia. Between the Port d'Alcudia in the north of the bay and Can Picafort, there is a five kilometre long sandy beach lined with hotels. The protected Albufera swamp borders about 2 kilometers of the bay and prevents the two tourist resorts from joining. The 8 square kilometre wilderness is a good alternative to the tourist resorts and can be explored by renting bikes. To get from (Majorca) Mallorca Airport to Can Picafort you need an Airport Transfer.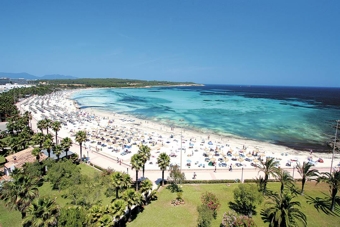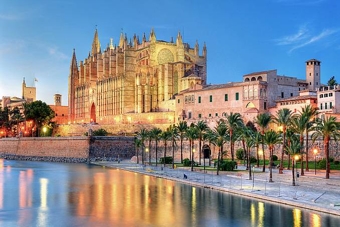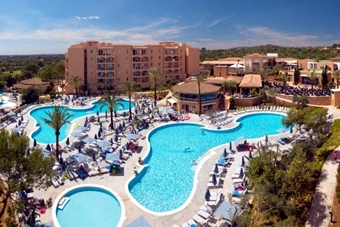 Cheap Mallorca Airport to Can Picafort Transfer
You need a Cheap Mallorca Airport to Can Picafort Transfer ? Our Mallorca Airport Transfer Service will bring you to Can Picafort and many other areas. This transfer service is a door to door service, we will pick you up on time and will bring you without stopovers to your destination. Our Transfer Rates you can find here. Easy booking. Reliable service. Great prices. You can reserve & book your Transfer via our Transfer online booking form. You don't pay in advance, you pay it to the driver.
Why book your airport transfers with Euron Transfer
We provide reliable, low-cost airport transfers from (Mallorca) Majorca Airport to Hotels and private accommodation (holiday homes) in Can Picafort Majorca. We use a modern fleet of fully licensed & insured Vans, minivans and minibuses. We will take you from the airport to your destination and back in comfort and safety, at a low price and with great 24 h customer service. No extra charge, no hidden fees, pay upon arrival to the driver. You can book the Mallorca Airport to Can Picafort Transfer simply from home through our online form, without risk, because you do not pay ahead. If you need more information please visit our Frequently Asked Questions sites or contact our customer service site.
Why choose Euron Transfer?
Pay upon arrvial to driver
24/7 customer helpline
Low prices, no hidden costs
All vehicles under 5 years old
Direct drive to the hotel no stops
Comfortable and safe ride
Fully air-conditioned vehicles
If you are late for your flight, we are waiting for you
Mallorca Airport to Can Picafort
Contact us
UK: +44 1223 790179 (09.00-19.00 h)
Email: info@eurontransfer.com
You read about : Mallorca Airport to Can Picafort